March is Colorectal Cancer Awareness Month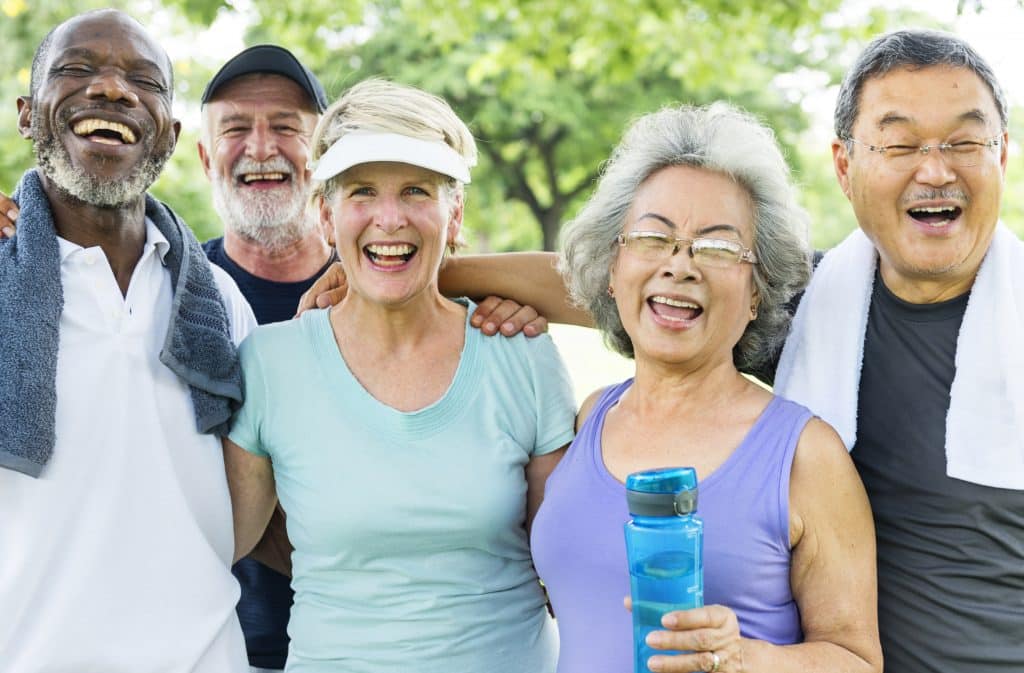 March is Colorectal Cancer Awareness Month
Colorectal cancer (CRC) is the third most common, and the second most deadly cancer, with 1.9 million cases and 0.9 million deaths worldwide in 2020. The incidence of CRC is higher in highly developed countries, and it is increasing in middle- and low-income countries due to westernization. China and the United States had the highest estimated number of new cases in 2020 with that number expected to grow steadily over the next 20 years based on demographic factors.
In 2020, CRC accounted for 10% of global cancer incidence and 9.4% of cancer deaths, slightly lower than lung cancer. The global number of new CRC cases is predicted to reach 3.2 million in 2040, based on the projection of aging, population growth, and human development. More than 5.25 million people worldwide are living with CRC, only less than breast cancer, which causes 7.79 million cancer cases. In 2020, the global CRC incidence rate in men (23.4 cases per 100,000 persons) is 44% higher than that in women (16.2 cases per 100,000 persons). The incidence and mortality of CRC are dramatically increased after age 50 years.
Unfortunately, CRC is generally asymptomatic and when the symptoms of CRC appear, such as rectal bleeding, anemia, or abdominal pain, most patients are already in the advanced stage.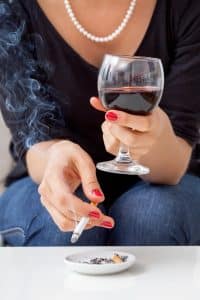 While family history and genetic predisposition may predispose someone to CRC, it is a known fact that environmental factors substantially contribute to the onset of the disease. Incidence and mortality are greatly affected by risk factors such as:
Low amounts of physical activity
Obesity
Poor diet
Excessive alcohol consumption
Smoking
Chronic inflammatory bowel disease (IBD)
Personal or family history of adenomatous polyps
Family history of CRC
Having Type II Diabetes
Lynch Syndrome
Peuts-Jeghers Syndrome
MUTYH-associated Polyposis
Familial Adenomatous Polyposis (FAP)

Attenuated FAP
Gardner syndrome
Turcot Syndrome
*African Americans have the highest colorectal cancer incidence and mortality rates of all racial groups in the US, while Jews of Eastern European descent (Ashkenazi Jews) have one of the highest colorectal cancer risks of any ethnic group in the world.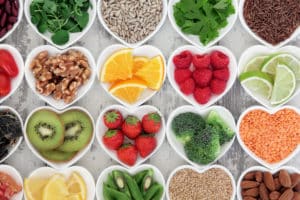 For people who are sedentary, the risk of colon cancer increases by 25-50% compared to those who are physically active. This may be due to the inhibition of fat accumulation, inflammation suppression, and improving gut motility and metabolic hormones. To reduce your risk of CRC, consider the following:
Regular physical activity
Maintain a healthy body weight
Consume a healthy diet with adequate fiber from high-quality organic fruits, vegetables, and nuts and avoid red and processed meats
Limit alcohol consumption
Consider supplementing with a multivitamin containing folate, vitamin D, and calcium
Do not smoke
*Many studies have found that people who regularly take aspirin or other non-steroidal anti-inflammatory drugs (NSAIDs), such as ibuprofen (Motrin, Advil) and naproxen (Aleve), have a lower risk of colorectal cancer and polyps.
About the author: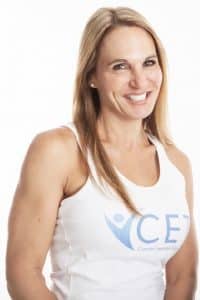 Andrea was the PFP/Club Industry 2019 Personal Trainer of the Year. Since 1992 Andrea has been certified as a Corrective Exercise Specialist and Performance Enhancement Specialist by The National Academy of Sports Medicine (NASM), as a Personal Trainer by The American College of Sports Medicine (ACSM), the National Academy of Sports Medicine (NASM), and the American Council on Exercise (ACE), as a Special Populations Expert by The Cooper Institute.
Andrea is  a subject matter expert for Medical Wellness Association, chairperson for the Medical Fitness Foundation Education Advisory Board and  on the advisory board for the MedFit Network .
Andrea  is a 38-year cancer survivor and has/had 23 first-degree relatives diagnosed with cancer. In 2015 she lost her father, Morton, to complications of bladder cancer and prostate cancer, and myelodysplastic syndrome. Her mother is currently fighting stage 4 metastatic breast cancer after a 23-year remission.
At the age of eighteen, Andrea was diagnosed with thyroid cancer and underwent a complete thyroidectomy and radioactive iodine treatment. Following her surgery, Andrea was challenged with a new, sluggish metabolism, and weight gain. It was through her own personal struggles to regain her previous energy level and physique that Andrea decided to become a personal trainer. She wanted to be able to help others, like herself, who struggled with the same issues of weight gain and poor self-esteem. Andrea graduated from the University of MD in 1990 with a degree in Criminal Justice, but quickly realized that she was in the wrong profession. She avidly pursued a career as a personal trainer.
Andrea began training in 1992 and worked at the National Capital YMCA in Washington, D.C. She quickly worked her way up to Director of Personal Training and ran the department for several years. While working at the YMCA, Andrea started Leading Edge Fitness and EMPOWER- Energizing, Mobilizing, Post-Operative Workout Enhancing Recovery. In 1996 Andrea's mom was diagnosed for the second time with breast cancer. She watched her mother struggle through the trauma of multiple surgeries, reconstruction, a frozen shoulder, and addiction to narcotics in order to cope with the pain associated with her surgeries.
Inspired by her mother, Andrea, along with a medical advisory board from Georgetown University, George Washington University, and Johns' Hopkins University Medical Centers, set out to write "Essential Exercises for Breast Cancer Survivors." The goal was to help the millions of men and women, like her mother, to gain back their strength, range of motion, and self-esteem (among other things), following breast cancer surgery and treatment. The book was published by Harvard Common Press in 2000. Shortly thereafter, Andrea founded The Breast Cancer Survivor's Foundation, a 501c3 public charity—to better the lives of cancer survivors and their families.
Realizing that she is limited to helping a certain number of clients per week, Andrea founded The Cancer Exercise Training Institute in 2004 and developed the Cancer Exercise Specialist®  and Breast Cancer Recovery BOSU® Specialist™ Advanced Qualifications for health and fitness professionals. Through this program she has been able to pass on her wealth of knowledge, and enable health and fitness professionals around the world, to work safely and confidently with cancer patients. Through CETI's Advanced Qualification live workshops and home study, participants learn about twenty-six types of cancer and pediatrics, their surgeries, treatments, lymphedema identification, prevention, and treatment, reconstructive procedures, contraindications, side-effects and so much more. Following a comprehensive examination, attendees are awarded the Cancer Exercise Specialist®  and/or Breast Cancer Recovery BOSU®  Specialist ™Advanced Qualifications. 
Andrea has presented the Cancer Exercise Specialist Workshop around the world and has been a guest speaker at IDEA World, Healthy Aging Summit, Asia Fitness Conference, CPTN Personal Training Conference, IRHSA, TSI Summit, Medical Fitness Tour, Kaiser Permanente Thriving with Cancer Conference, Winona State University – Survivors Unite, McHenry Community College, New York Institute of Technology, OHSU School of Nursing, Edwards Hospital, Georgetown University Hospital, Suburban/Johns' Hopkins, Mennonite Cancer Foundation, South Georgia Medical Center, Cary Medical Center Lynchburg General Hospital, Chesapeake Regional Medical Center, Sibley Hospital, Memorial Hermann, Sandford Health System, Avera McKennan Prairie Cancer Center, Baptist Hospital East, Patricia Neal Rehab. Center, St. Mary's, Baptist Health System, Southeast Georgia Cancer Coalition, and Fort Bliss Army Installation.
Andrea has written 17 books on the subject of cancer and exercise and is a sought after speaker and author. She has contributed to PFP Magazine, ACE Certified, ACE Blog, NOU Magazine, Club Solutions Magazine, Bethesda Today, Capital Gazette, NASM's Training Edge Magazine, Lake Oswego Review, Portland Tribune, The Oregonian, The Tidings inHealthOhio Blog and News, Capital Style, The Examiner, The Washington Post, Dallas Morning News, 4Wholeness.com, SpecialFit, and has appeared in countless videos including the Heartflex Breast Cancer Recovery video and been a regular fitness expert on AMNW.
The Cancer Exercise Training Institute is considered the gold-standard of education in oncology exercise and has trained more individuals than any other organization in the world.
If you would like to speak to Andrea about an individualized cancer recovery program that includes lymphedema education and prevention, correcting muscle imbalances and improving range of motion, regaining strength, losing body fat, and enhancing your overall wellness to reduce your risk for second cancers and co-morbidities like diabetes, osteoporosis, heart and lung disease, contact her through the link below.