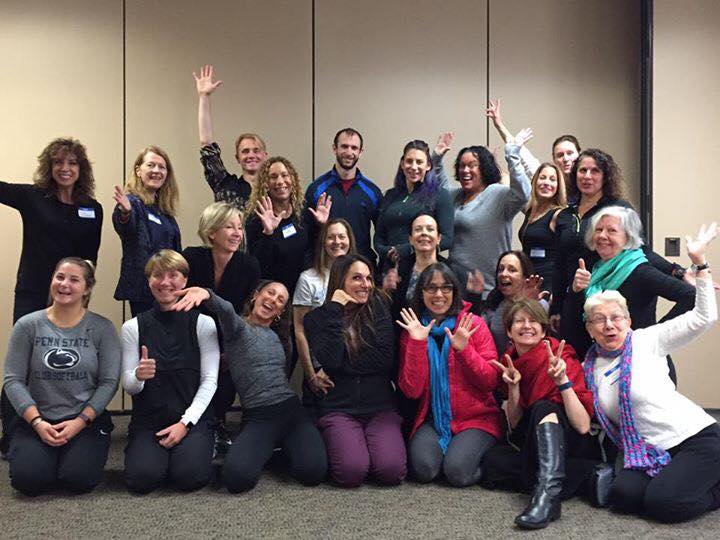 Should Cancer Training Be A Part of Your Business?
I hope to convince you that it should! – by Andrea Leonard
According to estimates from the International Agency for Research on Cancer (IARC), in 2018 there were 17.0 million new cancer cases and 9.5 million cancer deaths worldwide. By 2040, the global burden is expected to grow to 27.5 million new cancer cases and 16.3 million cancer deaths simply due to the growth and aging of the population.
According to the American Cancer Society, About 42% of cancer cases and 45% of cancer deaths in the United States are linked to modifiable risk factors – and thus could be preventable through lifestyle changes – according to a study from American Cancer Society researchers. 18% of these are caused by a combination of excess body weight, sedentary lifestyle, poor nutrition, and consuming alcohol in excess.
It seems like a logical fit to me – Fitness  and Wellness Professionals working with people to prevent and manage cancer. The fitness industry does  not seem to share the same enthusiasm for working with this population, however.
My colleague Dan Ritchie of The Functional Aging Institute summed it up beautifully in a recent email after IDEA World a few weeks ago – "Maybe since I've been to many conferences already, I felt a bit like I had "been there, done that." They had countless pieces of fitness equipment, dumbbells, kettlebells, bars, reformers, bikes, ellipticals and more. You name it; they had it. Plus, tons of fancy new gadgets, too.
They had every session imaginable to get your sweat going, your heart pumping, and your enthusiasm roaring to head home and share all this excitement with your clients. There was plenty of hooping and hollering and hoorays to go around.
I left thinking, Ok, great, that was fun — but how can I make an impact with clients, my studio, and FAI? How can I channel that energy into coming home focused on helping people and changing their lives?
How are we, as an industry, going to alter the face of fitness, health, medicine, wellness, and longevity if we aren't trying to  learn, teach and improve in those areas? Our industry remains too concerned with youth, vanity and weight loss — not that there is anything wrong with any of that.
Isn't it time we get serious about movement? About functional ability and functional longevity? It's time to say we need fitness for life and lifestyle and we need specialists who can help people live better lives, and lives to 100 years or beyond!
I want you to strongly consider what education you purchase next, what certification you will achieve, and what CEC course will serve your career and clients best." My sentiments exactly! Thank you Dan!
It is because we share the same passion and view of the fitness industry that the Functional Aging Institute and the Cancer Exercise Training Institute decided to work together to offer both of our certifications to health and fitness professionals.  Baby Boomers (those born between 1946 and 1964) represent close to 75 million people in the United States today. Not only do they need our help in preventing and managing chronic disease, but they have the money to pay you! Let me repeat that "THEY HAVE THE MONEY TO PAY YOU!"
Check out Dan's Webinar on the Functional Aging Training Model. 
According to the Bureau of Labor and Statistics  there are over 300,000 personal trainers in the United States alone with the 2018 average median pay being only $19/hr. In 1992 when I was a brand new Personal Trainer, I asked a seasoned trainer what he charged per hour.  When he told me $110/hr (in 1992) my jaw nearly hit the floor. I asked him how he got away with charging that (we were charging $45/hr. at the YMCA at the time). I will NEVER forget his answer – "Don't drive into a VW dealership and expect to drive out in a Porsche."  
In other words, you get what you pay for. My question for you is do you want to be a VW and make $19/hr like the average personal trainer or do you want to be a Porsche and command a high hourly rate as well as respect from the fitness and medical communities.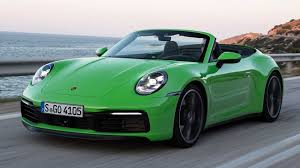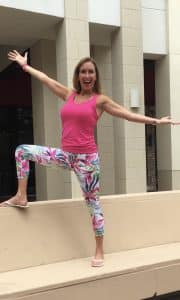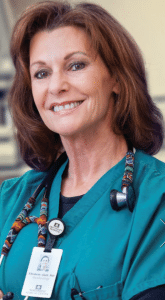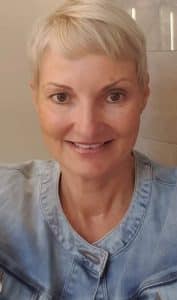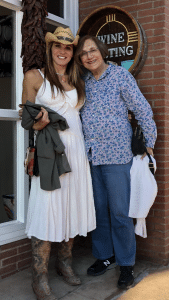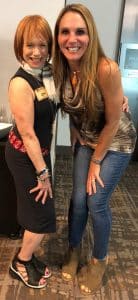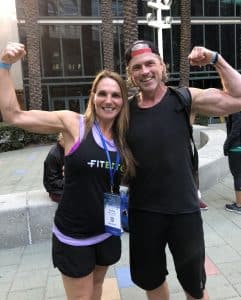 Do any of us fit that description? NOPE! Neither do millions of other people who are going through, or who have survived cancer! 
When you hear those words "YOU HAVE CANCER," your world as you know it changes forever. Cancer can strip you of your looks, mental and physical strength, stamina, functional capacity, finances, marriage, self-esteem, and self-confidence. As a Cancer Exercise Specialist you have the opportunity to help cancer patients take control of their body at a time when they feel that they have no control. The satisfaction that you will get when you see a client re-claim their lives, smile again, and come into the gym with a spring in their step simply because they could reach into a cupboard or hold a hairdryer for the first time in months is the greatest reward for the hard work you put in to educating yourself to become a Cancer Exercise Specialist. 
No matter how long you have been a trainer, or other fitness professional, if you do not have specific training and certification, you are a liability to both your client and yourself. No matter how well-intended you are, you may be doing more harm than good. The same thing applies if you have previously been certified, but let your certification expire. Information in oncology changes constantly. Don't fool yourself into thinking that you are still an expert if you are not current in your education.
The MedFit Network is working tirelessly to raise the bar on continuing education requirements for fitness professionals. Don't get left behind. Expand your knowledge and credential today! By becoming a Cancer Exercise Specialist and/or Functional Aging Specialist, you will get more return on investment than you will from just about any other certification. Watch this quick presentation on building your cancer exercise business.
You will get a complimentary MedFit Membership ($169 value), listing on multiple directories to help clients and medical professionals locate you for referrals, free private Facebook group memberships, ongoing training, and business builder mastermind workshops, and so much more.
It's time for you to shine – Let's do this together!