Elevate your career with the most comprehensive cancer exercise training program in the
WORLD!
"I am a respiratory therapist and have a Masters Degree in Exercise Physiology. I have taken care of many cancer patients in the hospital and clients at the gym over my 20 year career. The CETI CES corse gave me such boost in confidence in helping clients who have been through so much. I had some knowledge. of the effects of cancer treatments, but this course took me to a whole other level of understanding. Thank you for the wonderful tools in the course to evaluate and understand the whole lifelong process."
"Making the decision. to completely pivot my career was not an easy task to accomplish, let alone try to do while battling cancer. I'm so happy to have found CETI and the amazing school created to bridge the gap between fitness and oncology."
"I've never been remotely athletic or physically coordinated. Exercise was hard for me way before cancer. So you can imagine how resistant I was to moving my body when cancer treatment ravaged my body, my mental state, and my spirit, pulling me into deep despair at a time in my life when I should have been healthy and full of life. But it's not impossible as I discovered. With the right support, information, and adjustments, every single person, no matter what they've been through, can meet their fitness needs. It's such an honor to do this work, and I want to thank Andrea Beres Leonard for having her dream of getting a cancer exercise specialist in every single town in every single country all over the world! I learned so much in this course and am ready to begin this next phase in my career."
"I am so proud to be a CETI Cancer Exercise Specialist. Now I can help the person who has just received the awful news that they have cancer and walk with them through the journey, guiding them on how to stay strong physically and mentally through it all. Thank you Andrea Leonard for an excellent course."
"The CETI Cancer Exercise Specialist program took my training to the next level. It's like the Master's Degree of cancer exercise certifications; delving into the latest cancer research, reconstruction, and treatments. I've been working with cancer survivors for 8 years at the LIVESTRONG at the YMCA's program, and while that experience was incredibly rewarding, I feel substantially more equipped to develop training programs tailored to my clients unique needs."
"After being diagnosed with breast cancer in 2019 and laid off in 2020, I decided it was time to reinvent myself. I have been a jazzercise instructor for 11 years and own a franchise. But I wanted to have more of an impact on those women who have been impacted by breast cancer. I had no idea the CETI program existed, but I am so grateful that it does! FInding this program and attaining my certification as a Cancer Exercise Specialist is going to give me the opportunity to have a positive impact on the lives of cancer patients. Thank you Andrea for this wonderful program!"
"This course is no joke. My very best friend inspired me to take this course after working with her after her cancer treatment. The nuances that go in to working with someone in treatment and post treatment are countless. From treatments to drug therapies to incision location and more. I am so excited to help men and women find a bit of normalcy during and post cancer treatment." Thank you Andrea Leonard for building such an intensive and thorough program so personal trainers like me can refine our skills to help those battling cancer! Always growing! Always learning!"
"My cancer was a blessing in disguise because it made me realize how strong I am and it guided me to the most valuable course I would ever take - the Cancer Exercise Specialist Advanced Qualification through CETI. I was able to help myself and other fighters and survivors to recover using evidence-based training principles and to let us (cancer patient and survivors) safely and confidently enjoy fitness challenges and reaching our personal limits."
"I've been an oncology nurse for the past decade and understand the need for exercise programming to be within the entire cancer continuum. The CETI CES program really guided me in knowing how to provided exercise instruction safely and effectively. I could not be more grateful that this program exists. I would recommend it 100% of the time to other exercise professionals that are passionate about improving the lives of cancer patients. Again, thank you for your leadership in this initiative."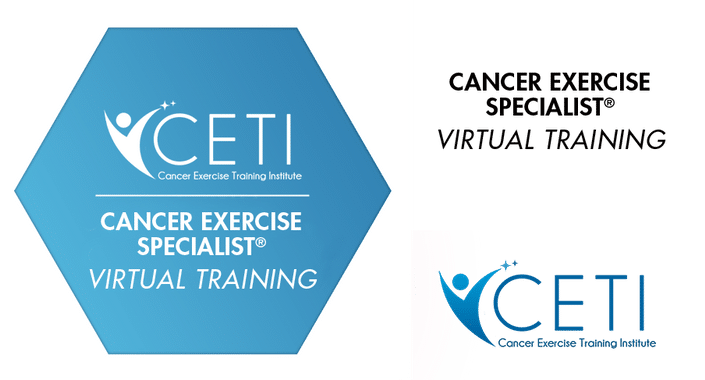 Cancer Exercise Specialist®  Advanced Qualification Virtual Training
Every month CETI offers a live/virtual fastrack program taught by CETI President & Founder, Andrea Leonard. She conducts bi-weekly "live" webinars on Tuesdays and Thursdays throughout the month and will go through the four modules of the CES Advanced Qualification, teach you how to conduct live virtual assessments, and finish the training with real-life case studies.
You will have two attempts at the examination and must receive a passing score of 80% or better to receive your certificate. Once you have passed the examination, you will receive your certificate as a Cancer Exercise Specialist® and listing on the CES International Directory.
***BONUS
You will have weekly business & marketing sessions with CETI's marketing director, Greg Hendrickson. He will also schedule a 1/2 hour individual business coaching session with you to help you develop your own personal marketing strategy and position yourself as the local oncology expert.
Approved for Continuing Education from: ACE, AFAA, Canfitpro, CIMSPA, DRD Puerto Rico, ESSA, Fitness Australia, ISSA, NASM, NSCA and more.
The Cancer Exercise Specialist® Advanced Qualification is considered the gold-standard in oncology-exercise training worldwide.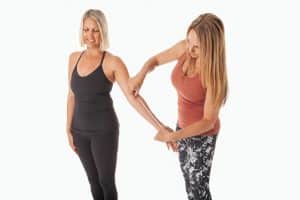 Since 1995 we have trained more Cancer Exercise Specialists worldwide than any other organization. The Cancer Exercise Specialist® Advanced Qualification programming covers 26 types of cancer, as well as pediatrics, with special emphasis on breast cancer and breast reconstruction. Our coursework is revised and updated every two years to provide you with the most current, evidence-based material available.
If you are a health or fitness professional, the Cancer Exercise Specialist® Advanced Qualification will allow you to:
Gain an understanding or breast cancer surgery, treatment, and reconstructive procedures

Gain an understanding of lymphedema; learn how to implement appropriate lymph drainage protocols and learn the appropriate progression of exercises for each client
Gain an understanding of cancer treatment, the acute and chronic side-effects, and learn the appropriate progression of exercises for each client
Gain an understanding of the role of nutrition and alcohol intake on cancer prevention
Gain an understanding of the psychological implications of a cancer diagnosis, the stages of grief, and what it's like to be a caregiver
Learn how to conduct  a comprehensive physical assessment that includes a postural assessment, goniometric measurements, Trendelenberg Test, Modified Thomas Test, and more