Exercise and Cancer Survivorship - The Next Step
"Cancer survivorship – it's not really about getting back to normal, but really it is establishing what their 'new' normal looks like."
Exercise and Cancer Survivorship – The Next Step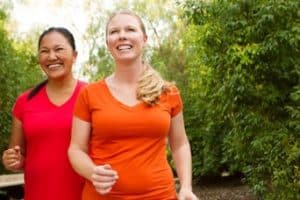 If you have personally gone through cancer surgery/treatment, you will understand what I am about to share with you. At the end of active treatment, many survivors often have mixed emotions that range from relief that their treatment is over to anxiety about the future. After treatment, the "safety net" of regular, frequent contact with their health care team ends, leaving some survivors to feel alone and scared, in the absence of this source of support. Although some cancer survivors recover with a renewed sense of life and purpose, others may have physical problems, psychological problems, sexual problems, and fertility concerns (based on their age and health/fitness level prior to treatment). Those who have gone through cancer treatment describe the first few months as a time of change. It's not really about getting back to normal, but really it is establishing what their "new" normal looks like. People often say that life has new meaning or that they look at things differently.  Their new "normal" may include making changes in the way they eat, the things they do, and their sources of support (emotional and financial).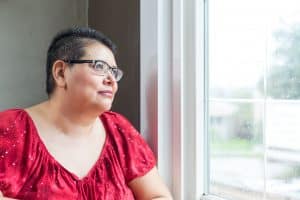 Fear that cancer will return (recurrence) is common among most cancer survivors. It may lead a person to worry over common physical problems, such as headaches, coughs, and joint pain/stiffness. This is of particular importance to the Cancer Exercise Specialist. It is difficult to know what is "normal," and what needs to be reported to the doctor. Always err on the side of caution by suggesting that your client visit their doctor if something is a concern, but make sure to keep it "light" and not be an alarmist. Although many cancer survivors describe feeling scared and nervous about routine follow-up visits and tests, worrying that their cancer will come back, these feelings may ease with time. Although I am 38 years post-treatment, I still get worried over anything new or unusual. Whether it be a lump in my breast, a dry patch on my forehead, or a bloated belly, I assume that it is cancer. I know that I should not "go there," but that is easier said than done. Despite being a bit of a hypochondriac, I make sure to see the beauty in every moment of every day. I try to live each day as if it were my last, and I am not just saying that!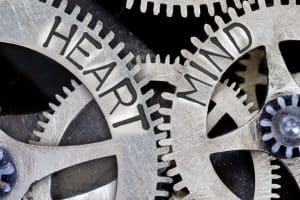 It is natural for someone to feel angry, tense, or even sad. For most people, these feelings go away or lessen over time, but some people's emotions can become more severe and erratic. Exercise can play an important role in minimizing depression, but some may need to see their doctor for medication or therapy.  You may want to suggest some complementary and alternative medicine options with your client. They can include a variety of different healing approaches that are often used to prevent illness, reduce stress, prevent or reduce side effects and symptoms, or control or cure disease. This type of treatment is called "complementary" because it is used in addition to treatments prescribed by a doctor. It is imperative that your client discuss these options with their doctor prior to embarking on them (even if they are through with treatment). When a method is used instead of treatments prescribed by a doctor, it is called "alternative." Some common alternative methods include visualization, relaxation, acupressure, acupuncture, massage, homeopathy (naturopathic medicine), vitamins and herbal products, psychotherapy, prayer, yoga, and other forms of exercise.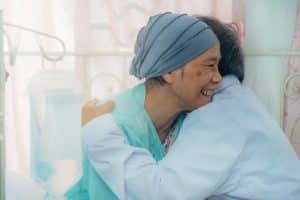 When active treatment is over, some survivors need different types of support than they had before. Some friends may become closer, while others distance themselves. Families can become overprotective or may have exhausted their ability to be supportive. Relationship problems that may have been ignored before cancer can surface. The entire family is changed by the cancer experience in ways they may not be aware of.  When treatment ends, your client may expect life to return to the way it was before they were diagnosed with cancer. But it can take a long time to recover physically and emotionally.  For some, the fear is so strong that they no longer enjoy life, sleep well, eat well, or even go to follow-up visits.  What I love about being a Cancer Exercise Specialist is that I get to see the power of exercise and the effects it has on my clients. Even under the worst circumstances, I am amazed at the transformations I've seen; both physical and emotional. I have been given this great opportunity to empower fellow cancer survivors! I get to see/help them take back control over their body; even when they feel that it has failed them miserably. They have renewed self-confidence and self-esteem. Even if their marriage is strained, or they are having financial challenges, their load seems to be lifted!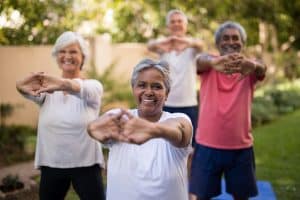 As time goes by, many survivors report that they think about their cancer less often. However, even years after treatment, some events may cause patients to become worried (as I mentioned earlier). Follow-up visits, symptoms similar to the ones they had before, the illness of a family member, or the anniversary of the date they were diagnosed can trigger concern. They may have scars on their body, loss of a body part or limb, weight changes, they may not be able to do some of the things they did before, chronic pain, and emotional scars from the entire cancer "process." You will be a pillar of support for your cancer survivor client, perhaps a friend and confidant as well, but try not to play doctor or therapist. Suggest a support group or an individual therapist that your client can join or visit with. In general, survivors usually return to the doctor every 3 to 4 months during the first 2 to 3 years following treatment, and once or twice a year thereafter. At these visits, their doctor will discuss any side effects of treatment (those that are apparent as well as those that are not) and make sure cancer has not metastasized to another part of their body.
The following programs or organizations provide helpful follow-up care guidelines for some cancers. You may want to share them with your clients:
Cancer.Net – American Society of Clinical Oncology has a series of follow-up care guidelines focused on breast and colorectal cancer. They can be viewed at www.cancer.net/patient/survivorship 
Children's Oncology Group Long -Term Follow-up Guidelines – Children's Oncology Group offers long-term follow-up guidelines for survivors of childhood, adolescent, and young adult cancers at www.survivorshipguidelines.org
Journey Forward is a program centered on its Survivorship Care Plan. By using an online Care Plan Builder, the oncologist creates a full medical summary and recommendations for follow-up care to be shared with clients and their primary care providers. It was created by the National Coalition for Cancer Survivorship, UCLA Cancer Survivorship Center, Genentech, and WellPoint, Inc. Go to www.journeyforward.org 
Life After Cancer Care – M.D. Anderson's Cancer Center Web site lists follow-up guidelines for 15 different disease sites at www.mdanderson.org/survivorship, and click on "Follow-up Medical Care."
Livestrong Care Plan – developed by Livestrong and the University of Pennsylvania, the Livestrong Care Plan gives individuals a specific survivor care plan, based on the information they enter the online program. Hosted at UP's Web site, view at www.livestrongcareplan.org
Cancer Hope Network – Cancer Hope Network matches cancer clients or family members with trained volunteer cancer survivors who themselves, have undergone and recovered from a similar cancer experience. www.cancerhopenetwork.org 
Cancer Care provides telephone, online and face-to-face counseling, support groups, education, publications, and financial and co-payment assistance. Professional oncology social workers offer personalized care, and all of their services are free of charge. www.cancercare.org
Cancer Support Community – CSC's focus is to ensure that all people impacted by cancer are empowered by knowledge, strengthened by action, and sustained by the community. www.cancercommunity.org 
Walking Miracles Family Foundation – WMFF is a 501c3 non-profit that helps families and survivors of childhood adolescent and young adult cancer in WV
About the author: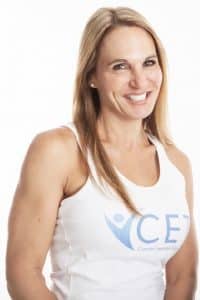 Andrea was the PFP/Club Industry 2019 Personal Trainer of the Year. Since 1992 Andrea has been certified as a Corrective Exercise Specialist and Performance Enhancement Specialist by The National Academy of Sports Medicine (NASM), as a Personal Trainer by The American College of Sports Medicine (ACSM), the National Academy of Sports Medicine (NASM), and the American Council on Exercise (ACE), as a Special Populations Expert by The Cooper Institute.
Andrea is  a subject matter expert for Medical Wellness Association, chairperson for the Medical Fitness Foundation Education Advisory Board and  on the advisory board for the MedFit Network .
Andrea  is a 38-year cancer survivor and has/had 23 first-degree relatives diagnosed with cancer. In 2015 she lost her father, Morton, to complications of bladder cancer and prostate cancer, and myelodysplastic syndrome. Her mother is currently fighting stage 4 metastatic breast cancer after a 23-year remission.
At the age of eighteen, Andrea was diagnosed with thyroid cancer and underwent a complete thyroidectomy and radioactive iodine treatment. Following her surgery, Andrea was challenged with a new, sluggish metabolism, and weight gain. It was through her own personal struggles to regain her previous energy level and physique that Andrea decided to become a personal trainer. She wanted to be able to help others, like herself, who struggled with the same issues of weight gain and poor self-esteem. Andrea graduated from the University of MD in 1990 with a degree in Criminal Justice, but quickly realized that she was in the wrong profession. She avidly pursued a career as a personal trainer.
Andrea began training in 1992 and worked at the National Capital YMCA in Washington, D.C. She quickly worked her way up to Director of Personal Training and ran the department for several years. While working at the YMCA, Andrea started Leading Edge Fitness and EMPOWER- Energizing, Mobilizing, Post-Operative Workout Enhancing Recovery. In 1996 Andrea's mom was diagnosed for the second time with breast cancer. She watched her mother struggle through the trauma of multiple surgeries, reconstruction, a frozen shoulder, and addiction to narcotics in order to cope with the pain associated with her surgeries.
Inspired by her mother, Andrea, along with a medical advisory board from Georgetown University, George Washington University, and Johns' Hopkins University Medical Centers, set out to write "Essential Exercises for Breast Cancer Survivors." The goal was to help the millions of men and women, like her mother, to gain back their strength, range of motion, and self-esteem (among other things), following breast cancer surgery and treatment. The book was published by Harvard Common Press in 2000. Shortly thereafter, Andrea founded The Breast Cancer Survivor's Foundation, a 501c3 public charity—to better the lives of cancer survivors and their families.
Realizing that she is limited to helping a certain number of clients per week, Andrea founded The Cancer Exercise Training Institute in 2004 and developed the Cancer Exercise Specialist®  and Breast Cancer Recovery BOSU® Specialist™ Advanced Qualifications for health and fitness professionals. Through this program she has been able to pass on her wealth of knowledge, and enable health and fitness professionals around the world, to work safely and confidently with cancer patients. Through CETI's Advanced Qualification live workshops and home study, participants learn about twenty-six types of cancer and pediatrics, their surgeries, treatments, lymphedema identification, prevention, and treatment, reconstructive procedures, contraindications, side-effects and so much more. Following a comprehensive examination, attendees are awarded the Cancer Exercise Specialist®  and/or Breast Cancer Recovery BOSU®  Specialist ™Advanced Qualifications. 
Andrea has presented the Cancer Exercise Specialist Workshop around the world and has been a guest speaker at IDEA World, Healthy Aging Summit, Asia Fitness Conference, CPTN Personal Training Conference, IRHSA, TSI Summit, Medical Fitness Tour, Kaiser Permanente Thriving with Cancer Conference, Winona State University – Survivors Unite, McHenry Community College, New York Institute of Technology, OHSU School of Nursing, Edwards Hospital, Georgetown University Hospital, Suburban/Johns' Hopkins, Mennonite Cancer Foundation, South Georgia Medical Center, Cary Medical Center Lynchburg General Hospital, Chesapeake Regional Medical Center, Sibley Hospital, Memorial Hermann, Sandford Health System, Avera McKennan Prairie Cancer Center, Baptist Hospital East, Patricia Neal Rehab. Center, St. Mary's, Baptist Health System, Southeast Georgia Cancer Coalition, and Fort Bliss Army Installation.
Andrea has written 17 books on the subject of cancer and exercise and is a sought after speaker and author. She has contributed to PFP Magazine, ACE Certified, ACE Blog, NOU Magazine, Club Solutions Magazine, Bethesda Today, Capital Gazette, NASM's Training Edge Magazine, Lake Oswego Review, Portland Tribune, The Oregonian, The Tidings inHealthOhio Blog and News, Capital Style, The Examiner, The Washington Post, Dallas Morning News, 4Wholeness.com, SpecialFit, and has appeared in countless videos including the Heartflex Breast Cancer Recovery video and been a regular fitness expert on AMNW.
The Cancer Exercise Training Institute is considered the gold-standard of education in oncology exercise and has trained more individuals than any other organization in the world.
If you would like to speak to Andrea about an individualized cancer recovery program that includes lymphedema education and prevention, correcting muscle imbalances and improving range of motion, regaining strength, losing body fat, and enhancing your overall wellness to reduce your risk for second cancers and co-morbidities like diabetes, osteoporosis, heart and lung disease, contact her through the link below.