Minimize Your Risk for Cervical Cancer with Exercise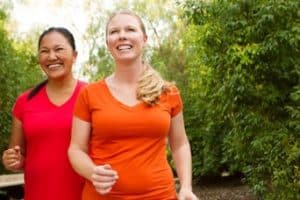 According to the first U.S. case-controlled study (that has been published in the Journal of Lower Genital Tract Disease), women who do not engage in regular physical activity have an increased risk of developing cervical cancer. According to study author J. Brian Szender, MD, MPH, a fellow in the department of gynecologic oncology at the Roswell Park Cancer Institute in Buffalo, New York, even a minimum of 30 minutes of aerobic exercise per week led to a significant reduction in a woman's risk of a cervical cancer diagnosis.
Women in the study who reported that they did not engage in any physical activity were 2.43 times more likely to develop cervical cancer compared with women who reported that they exercise, according to the results.
So how does exercise reduce your risk?
Staying active throughout the day can help you feel better and reduce your risk for diseases like cancer. Ex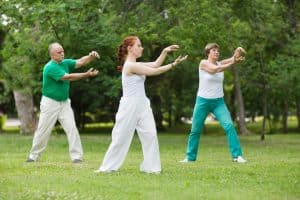 ercise reduces your risk for cancer because: 
It helps you maintain a healthy weight. Being overweight or obese is linked to 13 different types of cancer.
It helps regulate your hormones. Increased levels of some hormones can increase your cancer risk.
It supports healthy digestion and may reduce the number of toxins in your body.
In addition, exercise can help you to:
Staying active throughout the day can help you feel better and reduce your risk for diseases like cancer. Exercise reduces your risk for all types of cancer because: 
Reduce anxiety and depression.
Strengthen your heart and lungs.
Increase lean muscle mass and bone density.
Prevent diseases like osteoporosis, diabetes, heart disease, cancer, high blood pressure, high cholesterol and more.
Increase your overall strength and energy levels.
Allow you to perform the activities that you need to do as well as those you love to do. 
Improve your overall quality of life.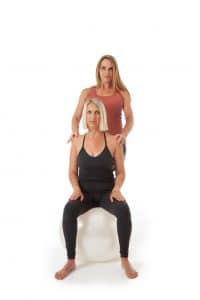 As part of your New Year's Resolution, challenge yourself to get moving. Whether it is marching in place, stretching, or running around the block, try and make exercise a part of your day.
Whether you are a cancer patient or survivor, or simply looking to become a healthier version of you, consider working with a Certified Personal Trainer and Cancer Exercise Specialist. Our specialists will take the guesswork out of your exercise programming. We will conduct a comprehensive movement and postural assessment, evaluate your health history, and determine the exact exercise program to help you safely and effectively reach your health and fitness goals. There's no time like the present to take control of your own health!